Allies
Red Pepper is a magazine of political rebellion and dissent. Influenced by socialism, feminism and green politics, it is a resource for all those who imagine and work to create another world – a world based on equality, solidarity, and democracy.
Launched in May 1995, it has been edited by Hilary Wainwright since 1996 and co-edited with Oscar Reyes between 2005-2008. In Autumn 2007 Red Pepper relaunched as a bi-monthly magazine with more emphasis on the role of its website.
Unusually for a magazine of the left Red Pepper is independent and non-partisan, it seeks to establish a platform for debate and sharing of ideas across the progressive green left in the UK and across the world.
To subscribe, visit the Red Pepper website.
---
Iraq Occupation Focus was formed in the spring of 2004 by a group of activists from across the anti-war movement who were spurred into action by the revelations of human rights abuses coming out of Iraq, the growing evidence of plunder by US corporations and the appalling death toll inflicted by the occupying military forces. Campaigners felt it was vital to step up the campaign to end the occupation completely by informing people in Britain about the realities of the occupation, helping to mobilise people against it.
For more information, visit the Iraq Occupation Focus website.
---


The Radical Activist Network was formed at the beginning of 2004 by a group of activists largely drawn from the movements against war, racism and corporate globalisation. It aims to provide a space for activists to discuss common strategic and political issues, to encourage pluralist practices and structures in the movement, and to co-operate with others to support and initiate campaigns. During 2004 we were involved with other anti-war activists in setting up Iraq Occupation Focus in response to what we felt were some of the gaps in the anti-war movement at the time. IOF has since organised several day conferences, undertaken solidarity work with the Iraqi Oilworkers Union and other civil society groups and organised anti-war strategy meetings. Its most recent work has included helping to set up the Hands Off Iraqi Oil coalition.RAN members were involved in organising the European Social Forum in London, in initiating the Stop Arming Israel campaign in 2006, and helped the family of Jean Charles de Menezes to set up a campaign for justice after he was brutally shot by the police in 2005.
We've also put on various events. In 2006 we organised a conference called 'Latin America: Social Movements Fight Back'. The keynote speaker was Oscar Olivera from the campaign against water privatisation in Cochabamba, Bolivia, and we organised a short speaker tour around the country for him too. We also hosted one-off public meetings with Amy Goodman, Michael Albert, Tariq Ali and others.
---


Palestine Solidarity Campaign is an independent, non-governmental and non-party political organisation with members from many communities across Britain, and increasingly throughout the world. PSC represents people in Britain from all faiths and political parties, who have come together to work for peace and justice for the Palestinian people.
For more information, visit the PSC website
---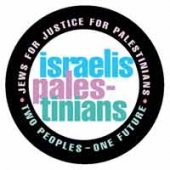 Jews for Justice for Palestinians is a network of Jews who are British or live in Britain, practising and secular, Zionist and not. We oppose Israeli policies that undermine the livelihoods, human, civil and political rights of the Palestinian people.For more information visit the JFJFP website
---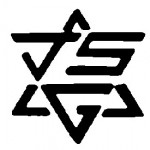 The Jewish Socialists' Group is a political organisation campaigning for Jewish rights and the rights of all oppressed minorities in building a socialist future.Our members come from a variety of generations, backgrounds and affiliations across the labour and socialist movements. We unite on issues we recognise as crucial for the future of the Jewish community. We share a commitment to building the kind of socialism that will encourage minorities to express and develop their historical and cultural identities and that will liberate ordinary people of all communities from poverty, racism, sexism, oppression, and war.
For more information visit the Jewish Socialist Group's website
---


Jews for Boycotting Israeli Goods is a group of British and Israeli Jews resident in the UK who have come together in this 40th year of the Israeli occupation of Palestinian land to support the Boycott Israeli Goods (BIG) campaign.
Israel daily destroys Palestinian lives, livelihoods and homes; it continues to build its illegal colonies and separation wall on stolen land; it continues to control Gaza while slicing the West Bank into Bantustans, separating Palestinian families from their schools, places of work and agricultural land; it denies Palestinian refugees their right to return and operates a form of racism in many respects worse than the South African apartheid system. Its policies of intimidation and humiliation aim to destroy Palestinian hopes of statehood. Israeli businesses export freely from Palestinian land while the Palestinian economy is on its knees as a result of the occupation.
We believe that this constitutes a betrayal of the best trends in Jewish ethical tradition. It inflames hatreds in our unstable world and renders impossible the achievement of a just peace for Israelis and Palestinians. We therefore support the existing campaign for boycott, divestment and sanctions to enforce Israeli compliance with international law.
For more information, visit the J-BIG web page
---
NYC Labor Against the War is an organisation of Labor activists in New York and elsewhere who oppose war as a response to events of Sept. 11, 2001. It maintains uncompromising opposition to bipartisan U.S. wars of empire – not only in Iraq but in Afghanistan, Palestine & everywhere else, based on the right of national self-determination, although not necessarily on political agreement with all who resist. Thus, Palestinian self-determination – the right of return – is central.
NYCLAW believes that war abroad cannot be separated from the war at home on workers, people of color, immigrants, Arab/Muslims and on civil liberties. It calls for the independence of the antwar movement from the Democratic Party and supports honest, principled, democratic, united, bottom-up antiwar action.
For more information, visit the NYCLAW website